Bulk Powders
Pure Whey Protein
By | 10th February 2016, 06:04 pm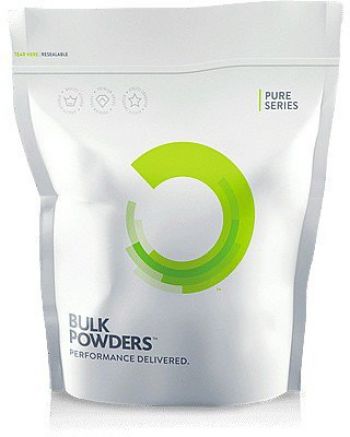 Here's Bulk Powders whey protein concentrate (WPC) offering;
Pure Whey Protein
. We're willing to stick our neck on the line and say that whey protein is the most commonly consumed supplement in the world, and the most popular type of whey protein used, is concentrate. Read on to find out whether Bulk Powders have got their version on the money...
Taste
Bulk Powders Pure Whey Protein comes in 18 different flavours, and we plan on covering as many as possible within this review to help you make the best informed decision, although granted taste is subjective! So before we tackle the multitude of protein flavour options, we'll kick things off by telling you that this WPC mixes incredibly well. It's an undenatured whey protein concentrate, sourced from a leading Western European dairy supplier, produced using advanced cross-flow membrane (CFM) filtration. It is then agglomerated and instantised, using a small amount of soy lecithin to ensure instant mixability.
Here's our review of the flavours we've tested so far:
Raspberry (77g protein/100g) - really strong flavour in the range here from Bulk Powders. Extremely refreshing, which in our book, is perfect as a post-workout shake, as opposed to a heavier and creamier chocolatey based shake. Bulk Powders Raspberry flavoured Pure Whey Protein is light, smooth and fruity sweet. 9/10!
Nutrition
A pure whey protein concentrate (unflavoured) will yield 82g of protein per 100g, a value that will decrease by varying amounts depending upon which flavour you opt for (as seen above). The carbohydrates present will mostly be from the lactose, naturally present within whey protein, unless Bulk Powders have added cocoa powder in any of the chocolate flavours, this will contribute too.
Since the Bulk Powders Pure Whey Protein uses soy lecithin, this product contains soya and of course dairy, but is certified as a gluten free whey protein.
As previously mentioned, this product is an undenatured whey protein, meaning the processes it's undergone have been performed at low temperatures so that they resulting whey protein remains completely undenatured. This is incredibly important when choosing a whey protein, since undenatured whey protein preserves vital protein fractions, such as lactoferrin and immunoglobulins, the result being a whey protein with the highest possible nutritional value, high in branched chain amino acids (BCAA) and Glutamine.
Timing
The most common time for consuming a whey protein shake is immediately after exercise. other common times to supplement a whey protein shake are immediately upon waking (before breakfast) and about 30-45 minutes before exercise, as well as in-between meals to keep the body supplied with amino acids. Whey protein is naturally fast-absorbing, which is why it's the ideal protein source for consumption post-workout.